Amin Payne X 3B
Collision Remixed
Amin Payne X Ben Bada Boom's 'Collision' get revisited by
a dream team of producers worldwide Witness a whole new journey
as each artist remixes a track from the album and displays their
interpetation.
Amin Payne
---
After the success of 'Collison' by Amin Payne X Ben Bada Boom , the challenge was high
to elevate this classic collaboration album into a Remix edition.
The resulting combination is one of the dopest remix album you'll hear this year, Containing 10 tracks which feels like you've listened to a new full length album from start to finish. Based on the main
ingredients of the original one, covering a variety of styles, and each
individual song is so incredibly well developed that you can really get
lost in the music. Experience this journey.
Sal Martin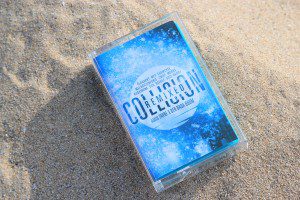 Available to buy now from
CDandLP.com | Bandcamp | hhv.de
Amin Payne X Ben Bada Boom's Album Reviews
..Somewhere between all that activity, Submerse
found the time to rework Amin Payne's and Ben Bada Boom's
« Moon to Mars, » a cut from the pair's recent Collision LP
for the French Cascade label, which has been handed off
to several remixers for an upcoming collection..

XLR8R
In case you were wondering who is part of this remix orgy, here's the list. We have Dutch producer Moods (Darker Than Wax) holdin' it down, French producer Evil Needle (HW&W/Soulection) and last, but definitely not least German die hard (with a vengeance) Suff Daddy (MPM) bringing the Funk. Other names on this remix project are Submerse, Elaquent, Chief, MFP, Melodiesinfonie and Budamonk.

Moovmnt
Infos
Mastered By Amin Payne
Art Direction & Cover Design By Ben Bada Boom
Executive Producers : Joe Art & Sal Martin
All Rigths of The Producers, Artworkers and Cascade Records Of The Work Reproduced Reserved.
CRTAPE006 [P]&[C] September 2014 CASCADE RECORDS