DTW X CR
Feelings In Colour
Album Description
An initiative by Darker Than Wax (Singapore) and Cascade Records (France),
independent labels from different continents have come together to present a very special and heartfelt project, known as 'Feelings in Colour'.
This LP marks a milestone, besides being an exclusive collaboration between the labels – it also features a conglomerate of many different artistes from all over the world.
Resonating with the covert ideology and movement within the creative independent sphere in the two Metropolitan cities of Singapore and Paris – both spearheaded by dedicated locals who push to develop the alternative, forward thinking culture within their respective cities, while inadvertently appealing and reaching out to international talents and fans.
With stalwarts from the likes of Amin Payne (Australia), OhBliv (US), ILL SUGI (Japan), Samuel Truth (New Zealand), Milo Mills (Austria), Trian Kayhatu (Holland), and founders of Darker Than Wax, Cosa Nostra (Singapore) – this release speaks great volumes that yield an amazing experience.
While genres are disparate – future beats, deep house, bass etc.. – the creative concept isn't. From the minor details of thoughts put into it, to the artistes' passion and competence, every single contribution is accounted for into making this a really special affair.
« Feelings in Colour » is the thread that weaves the music into the movement- cut from the same cloth. We truly hope you enjoy listening, as much as we did putting this together.
Get This Release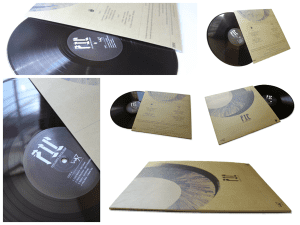 Purchase Feeling In Colour Ltd 2xLP Vinyl
Cascade Shop worldwide
Bandcamp worldwide
Fat Beats us
hhv de
Red Eye Records uk
Jet Set jp
DOWNLOAD Digital album on
iTunes / Boomkat / colette Paris
Listen Free Teaser « Feelings In Color » mixed by the Funk Bast*rd
Video
PRESS
« To celebrate this release, Cascade Records' co-founder, Sal Martin presents this exclusive mixtape featuring tracks previously released by both labels, remixes and tracks from the new FIC compilation. »
---
« Bon d'accord, à Singapour il doit y avoir plus de producteurs et musiciens que de joueurs de foot… Il y a surtout Darker Than Wax. Les mecs de ce label indépendant en Beats scene ont trouvé le moyen de falsifier leurs licences pour former une équipe de rêve avec leurs homogues parisiens de Cascade Records. »
---
« Nos labels beat music préférés ont balancé le 16 juin dernier une compilation de leur meilleur cru. »
---
« dope compilation. feelings of beautiful music. »
---
 » Feelings in Colour is a transcontinental collaborative effort between trailblazing labels Darker Than Wax and Cascade. Artists include Bugseed, Sir Froderick, Monk', & Amin Payne amongst many others providing a great blend of "future beats, deep house, bass etc"
---
 » Best of HipHop, Future Beats, Deep House, Bass – nennt es, wie ihr wollt. Künstler wie Bugseed, Fitz Ambro$e, ILL SUGI oder Amin Payne befinden sich ja schon länger im Radar der WHUDAT-Redaktion, so gesehen »
---
"Feelings In Colour" takes the listener on a journey through future beats, deep house, bass and garage. »
---
Beat Tape Co-Op, June 22, 2014 review –READ | Bringingdowntheband.com, June 22, 2014 review –READ | Raw Drive, June 16, 2014 review –READ | Chuuch, June 16, 2014 review –READ | Basic Soul Radio Show , May 26, 2014 Hosted by Simon Harisson – LISTEN | Ketch A Vibe , May 23, 2014 Hosted by Aja & Claire Simone's – LISTEN | The Orator – Mushpost Radio on SUB.FM, May 26, 2014 Hosted by Nicholas James Concklin – LISTEN | The Hot Selection on NTS Radio, May 25, 2014 Hosted by David Sacks and Francis Redman – LISTEN
Info
All Music Written by the Artists
Mastered by Barry Gardner
Art Direction and Illustration by Dean Chew
A&R by Dean Chew & Sal Martin
All Rigths of The Producers, Artworkers, Cascade Records and
Darker Than Wax Of The Work Reproduced Reserved.
CRDTW001 [P]&[C] June 2014 CASCADE RECORDS