J'Von & Ackryte
Raw Sheep (LP, Vinyl & Digital)
Album Description
Born in Oakland, California, but raised in Seattle, the dirty nomad emcee J'Von, ventures off once more with Minneapolis' own, Ackryte, for their third adventure.
On « Raw Sheep« , J'Von successfully expresses his ambitions and a few nodes of his past, leading to the death of him as a « sheep » (that being one who conforms to society). Ackryte paved the soundscape with electronic moods and raw samples to ease the delivery of the stories and sermons J'Von speaks of. 3rd project from the two, and it only gets better.
J'Von has made his name recently with collabo projects like an EP with Lakim (Soulection) and Ackryte has released solo projects on HW&W.
Icing on the cake, the featuring of the rapper Blu, famous for his collaboration with Exile (Blue&Exile) + feat. of the new rappers generation with zuke saga, Ivan Ave and writegroove .
Get 'Raw Sheep' Release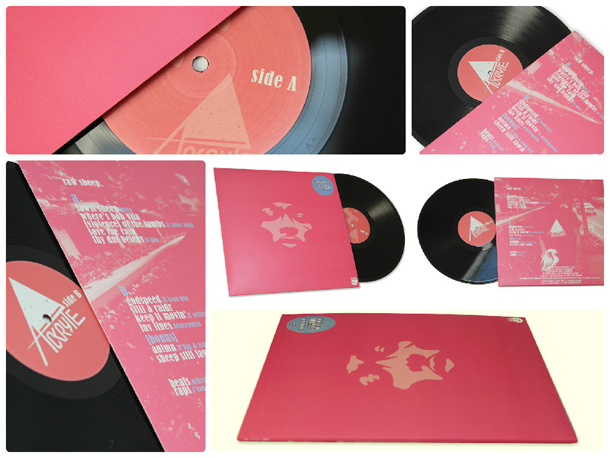 Purchase Limited 12″ Vinyl
Bandcamp worldwide
hhv.de de
Vinyl Digital de
Red Eye uk
DOWNLOAD Digital album on
Bandcamp / iTunes
PRESS
"More slaps from J'Von and Ackryte. It's not long until their LP raw sheep drops, and Ackryte's provides maybe the craziest clap on the beat for the MCs to quirk over. So fresh »
---
"Ackryte provides groovy tones for the soundscape that has layers upon layers and little tricks and surprises for the careful listeners. J'Von steps up and down the stairs of these layers with ease, at times heading town using the newly-installed fireman pole. »
---
"Avec Raw Sheep, leur 3ème collaboration ensemble, on est pas déçu. Les deux artistes s'ajustent parfaitement pour créer un album entre beat et hip-hop complètement maitrisé.  »
---
Infos
Performed & Recorded by j'von
produced & mixed by ackryte
Mastered By Barry Gardner
Art Direction and Illustration by J'Von
Executive produced by Joe Art & Sal Martin
All Rigths of The Producers, Artworkers and Cascade Records Of The Work Reproduced Reserved.
CR014 [P]&[C] March 2015 CASCADE RECORDS