Kuna Maze
Gum
Listen / Download Kuna Maze 's new EP 'Gum'.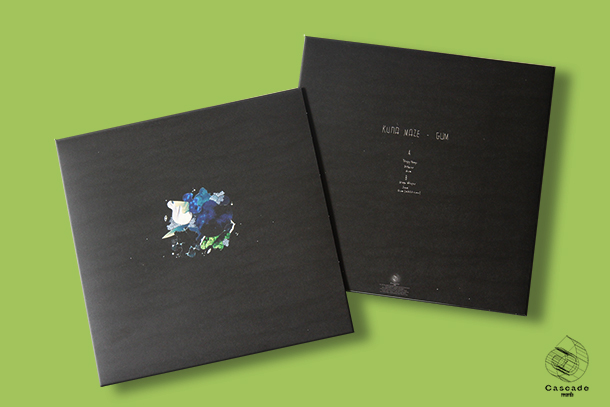 Purchase limited edition vinyl on CDandLP.com
Album Description
Kuna Maze is a young producer from Lyon France. Training trumpetist, his music oscillates between electronica, hip hop and jazz experimental to create hypnotic's melodies and broken beat. Influenced by artists like Jay Dee, Flying Lotus, The Gaslamp Killer, Weather Report or Sun Ra, he designs his music with a new chill proposal. After the support of medias for his debut EP Tricky Part as Edm.com, Tsugi (Best EP 2015), 22 Tracks, Le Mellotron, NTS, Rinse.. and a second EP Postpone aslo acclaimed over worldwide (Trax, Bandcamp, xlr8r, Gilles Peterson, LeFto …) he's back in 2017 with a third new EP Gum.
With his new EP « Gum », Kuna Maze delivers a chill organic and future beat project, deeply influenced by the Beat Scene from L.A. and the electonic sounds from UK. He delivers a skillful mix between hiphop, downtempo and chillout vibes. This powerful and emotive tracks marks the sign of a new way for the young producer. With Gum, he runs a progressive slow-mo beats to describe his productions at first, until you experience the atmosphere, nostalgia, and melancholy of his music and beats. The start of a new extend future form in his sounds. Listen carefully and enjoy!
Kuna Maze, est un jeune producteur Français. Influencé à ses début par la scène beat de Los Angeles et ses divers représentants, il a su s'en émanciper et y ajouter ses propres influences qui vont aussi bien du Jazz à la scène électronique anglaise, en passant par la musique expérimentale et le Hip-Hop. Musicien de formation, il a su, à travers ses différentes influences et son parcours musical, construire un son et un univers qui lui sont propres.
Après le succès de son premier EP Tricky Part acclamé par de nombreux médias tels Edm.com, Tsugi (BEST EP 2015), Sourdoreille, NTS, 22 Tracks, Le Mellotron, Rinse … il sort en 2016 un nouvel EP intitulé Postpone tout aussi remarqué et soutenu à travers le monde (Trax, Bandcamp, xlr8r, Gilles Peterson, LeFto ..). Très attendu, il revient aujourd'hui avec ce troisième EP, Gum !
PRESS
« It's a skillful blend of swinging beats and stunning instrumentation, emotive tracks full of floating atmospheres and poignant melodies. » – XLR8R
« Title track « Gum » is a stripped back tune that evolves slowly but deliberately, paying close attention to every nuance and subtlety in the sonic space. IDM at it's finest, reminiscent of James Blake's « CMYK » with a more structured lattice work on the percussion side of things. » – NEST HQ
---
Infos
Music Written and Produced by Kuna Maze
Design by Wenc
Mastered at London by Barry Gardner
Web / Marketing by Joe Art
A&R / Manager by Sal Martin
All Rigths of The Producers, Artworkers and Cascade Records Of The Work Reproduced Reserved.CRDNL062 [P]&[C] June 2017 CASCADE RECORDS