We are proud to present to you 'Stuntman Show 6' the official Cascade Show hosted by Electroom Acoostap aka Medline + guestmix by Linn Mori
On this first show of 2014 you will find exclusives, precious rarities,
the smell of wax, and shouts to all the heads who truly support Cascade all days ! ! We will provide you many pressure sensitive on this new exploration that will, if you let it, open your mind!
WECANTSTOP feat LOVE ((CASCADE))
+ Send us your tracks and we'll play it :stuntmanshow@cascaderecords.fr
+ The Stuntman Show on iTunes
+ Discover our Cascade Shop online www.cascadeshop.net/
with new merch.
Original Picture by Medline
Design byCraw (founder of Chemistry Magazine)
Follow Electroom Acoostap aka Medline
soundcloud.com/medline
facebook.com/medlinesunsonsound
twitter.com/sunsonsound
medline.bandcamp.com
mpmsite.com
Download it Here
Available also on Itunes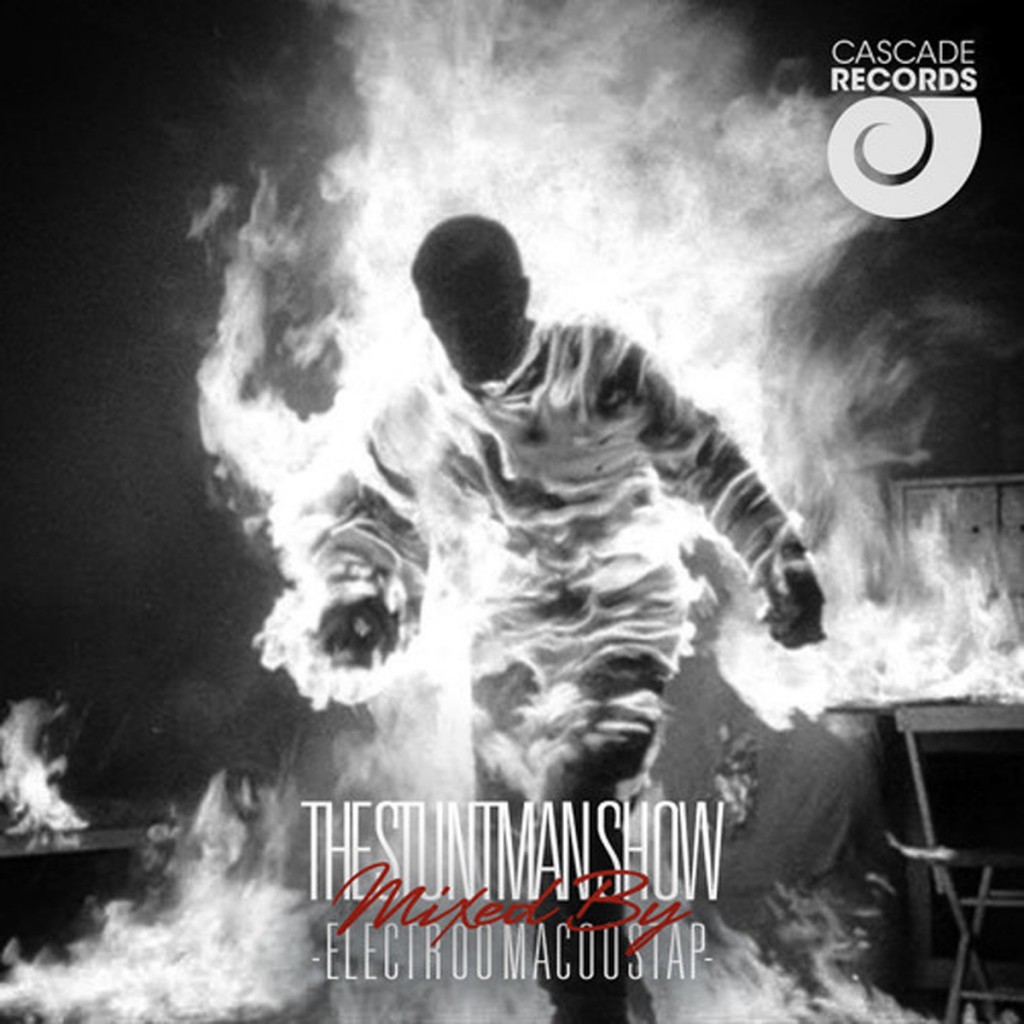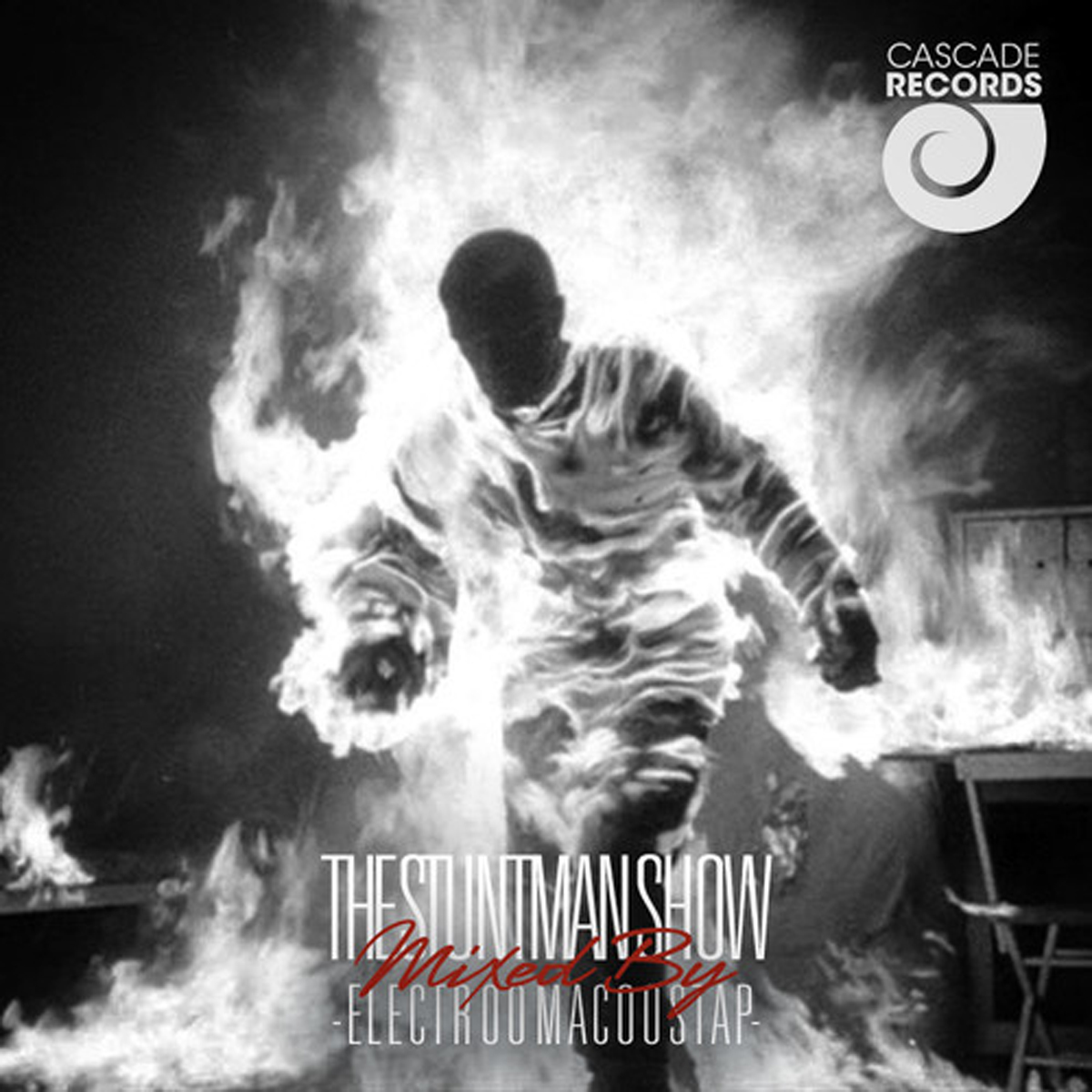 The Stuntman Show #6 mixed by Electroom Acoostap + guestmix by Linn Mori
Tracklist /
Blue Black – Bon VI
Kenja – This Dream
Amin Payne X Blakesmith Talk About It
Mattic – Stop, Look and Listen Pt. 1
BMBU – Longnights
Vnrable – Demaciado Pa Tu Cabeza
Moka Only – Pizza Jazz
Freddie Joachim – The Garden
Mini Preview guestmix Linn Mori – Brillant Day
Linn Mori – Comical Pathos
Howie Wonder – Needo
Chiba Chemist – Rocket
Iamnobody – Home Hiatus
Priest – No Subliminal
Scaley Walez – Robbin Nests
Mars & Robbot Orchestra – Concrete
Kalpa – Insomnia Pt. 15 Feat. Adam Es
Elaquent – Aurora Feat. Esta (Stuntman Nitroglycerin version)
Submerse – Sayz U (Stuntman Nitroglycerin version)
Stainless Steele – Singing In The Rain (Stuntman Nitroglycerin version)
Javi & Art Vandelay – Ms. BC II J (Stuntman Blunted version)
Cloud 9 – Doctor Dreebs (Stuntman Blunted version)
Audio Push – Tis The Season Feat. Joey Bada$$
Chloe Martini – Khadisma remix
Linn Mori (Cascade Records) guestmix :
Tracklist /
Pigeondust – Introduction
Yagi – beat
tajimahal & %C – growin' cloud
Ill Sugi – Soul In The Hole
Bugseed – summer in the city
%C – Move
Lidly – R
Youtaro & Arµ-2 – Ciara (Promise Remixx)
Child Midori & Pigeondust – kikoku
EeMu – lamp
Arµ-2 – track10
Linn Mori – Sail To The Moon
Shouts to Electroom Acoostap / Craw @thechemistrymagazine for design / Linn Mori / Joe Art / Sal Martin / All Cascade creW ::: BIG UPS ~
Upcoming new release on Cascade :
*Electroom Acoostap – Black Host – 12″ Vinyl & Download (4/2014)
Lastest Cascade Records Releases :
*Cotton Claw – 'Dusted' – 12″ Vinyl & Download
cascaderecords.bandcamp.com/album/d-u-s-t-e-d
*Linn Mori – 'Sail To The Moon' [LP] – Ltd. Cassette & Download
cascaderecords.bandcamp.com/album/sail-to-the-moon