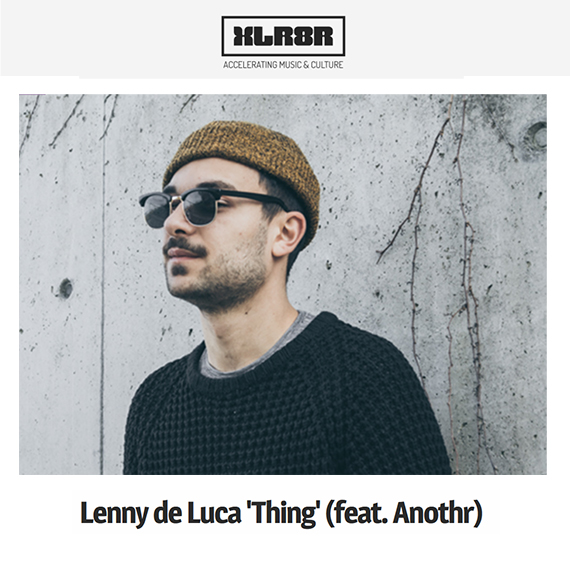 Hear Lenny De Luca's second single « Thing » ft Anothr » on XLR8R.

His debut EP 'Prints' will be out on Friday.
Starting music production at the age of 14, Luca's sound is mostly influenced by old school hip hop, R&B, jazz, techno, and experimental electronic music. This melting pot of sounds and ideas can be heard on Luca's debut, fusing seemingly disparate elements from various styles into a stunning cohesive sound signature.
Read the whole article on XLR8R