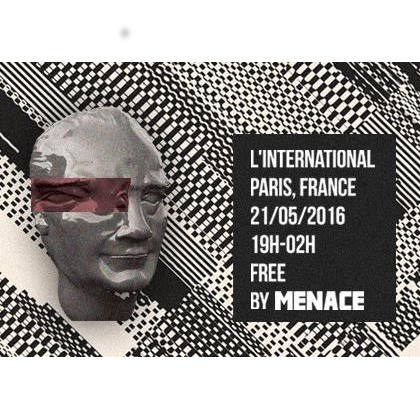 Menace présente Bugseed en concert à Paris le 21 mai


Bugseed (Japan's finest – Independent Beatcasting)
Souvent comparé à Nujabes de par son style, le légendaire beatmaker japonais Bugseed se présentera pour la première fois à Paris.
Connu de tous depuis son premier album « Bohemian Beatnik » en 2010, il enchaîne depuis les tapes, show et les collaborations notamment avec Ill Sugi et Pigeondust mais aussi avec HW&W, Cascade Records, Menace et plus..
Pour la petite histoire Wiz Khalifa s'est servi -sans permission- de son beat « Travelog » pour son titre « Nameless ».
https://soundcloud.com/bug-seed
aussi à l'affiche //
Bluestaeb (Jakarta Records)
https://soundcloud.com/bluestaeb
Pour la première fois en live band avec Arena the Great au clavier et Martin Giffard au sax.
Underground Canopy (Menace)
https://soundcloud.com/undrgrndcnpy
Jeremy Talon + Derfa + Arena the Great + Necky + Warren
Soulful!
Khryo (Menace)
https://soundcloud.com/khryo
Fam!
Chinau (House of M)
https://soundcloud.com/chinau
Midori (Menace)
www.menace.biz
design by Burka aka Mr Zula.
Samedi 21 Mai à l'International (Paris)
19h-02h >> GRATUIT
Partenaires :
Rinse France
Trax Magazine
Le Mellotron
Itinérairebis
PARIS LA NUIT
Cascade Records