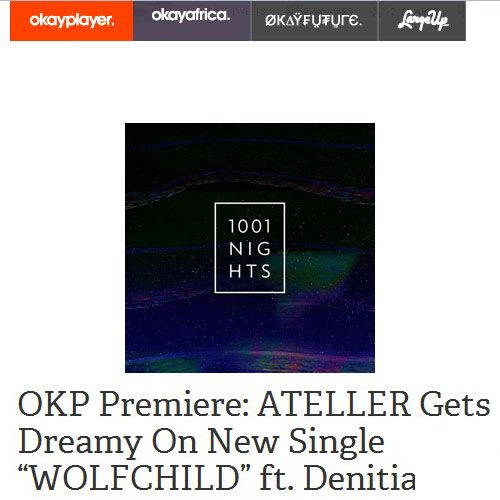 Okayplayer Premiere: ATELLER « WOLFCHILD feat. DENITIA »
Listen on exclu on Okayplayer the first single « WOLFCHILD (feat. DENITIA) » by Ateller from his forthcoming project '1001 NIGHTS EP' out on June 1st on Cascade Records. Pre-order the EP on Bandcamp.
« The new track, dubbed "WOLFCHILD" is a lush piece of future-R&B, complete with stuttering clicks, taut bass drum and chords that seem to arrive and depart via every direction. » – Okayplayer
Read the whole article on Okayplayer site.